When you purchase a new home or refinance a mortgage in North Carolina, you need a real estate closing attorney to help with the process. If you are new to the area or have never bought a home before, you may wonder exactly what a real estate closing attorney does.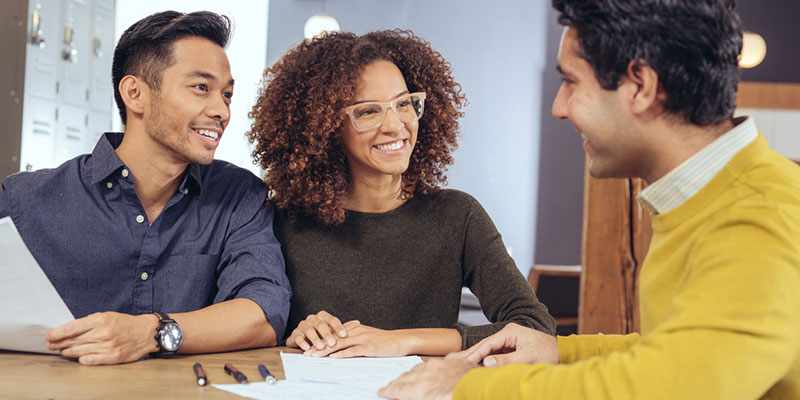 A real estate closing attorney takes care of a few basic tasks leading up to closing day, which can include:
Title examination—Without a clear title on the property you plan to buy, the sale will become much more complicated. Your real estate closing attorney will thoroughly review the title on the property being sold and identify any existing mortgages on the property that need to be cleared prior to the sale.
Coordinating with all parties involved—Your real estate closing attorney will maintain open lines of communication with all parties involved with the purchase of your new home. For example, your attorney may talk with the seller, lenders, real estate surveyors, the county tax department, and others connected to the sale.
Document review—On the day of closing, your real estate closing attorney will review all the documents related to the transaction to ensure no discrepancies or issues are present. At this time, your attorney can explain any documents and answer any questions you have.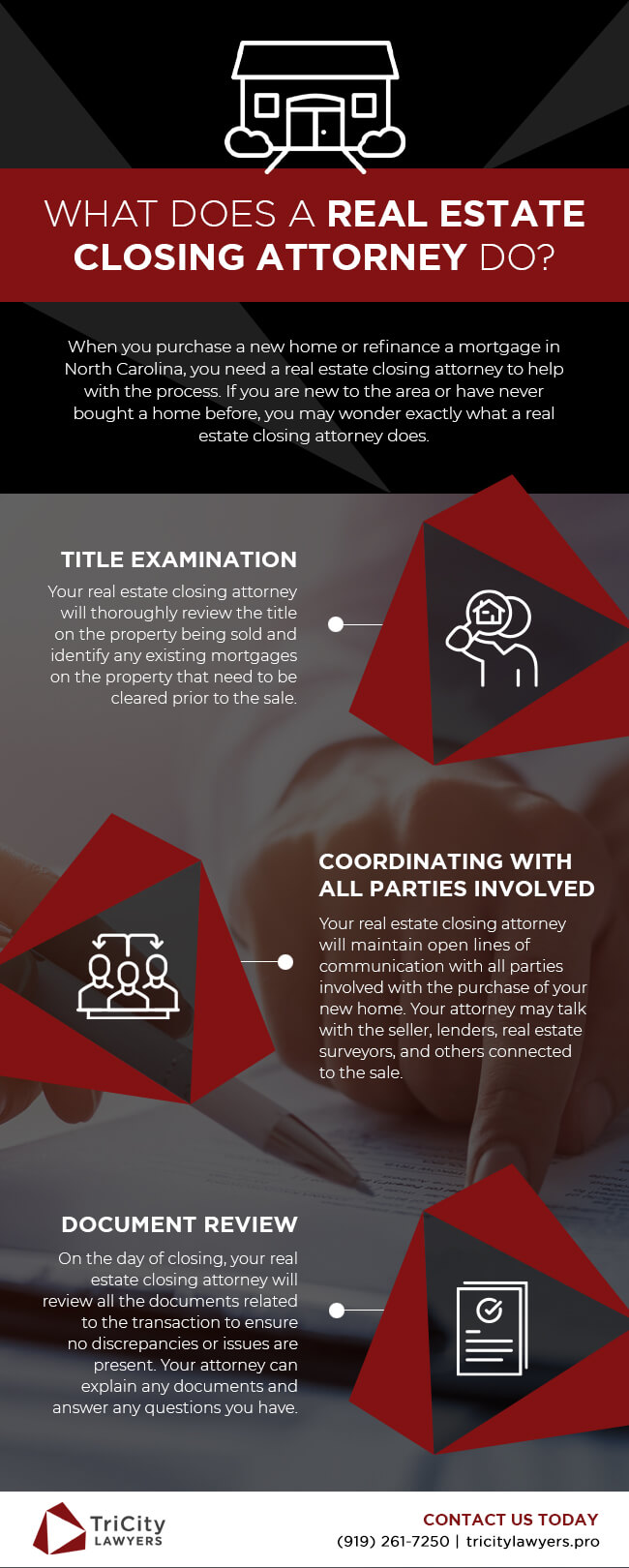 Following your closing appointment, your real estate closing attorney is responsible for finalizing the transaction and distributing all the funds involved. This includes issuing a final opinion to the title company, disbursing all the fees to the county and real estate brokerage involved, and other tasks.