We have the experience with real estate law to ensure your transaction goes smoothly
It is not advisable to go into any real estate transaction without extensive experience in real estate law. It may seem to be a simple matter with so many online sources for fill-in-the-blank contracts, but the reality is that those forms aren't suitable for every situation. At TriCity Lawyers, we have the experience you need to ensure your residential or commercial real estate transactions go smoothly without adverse outcomes or future issues.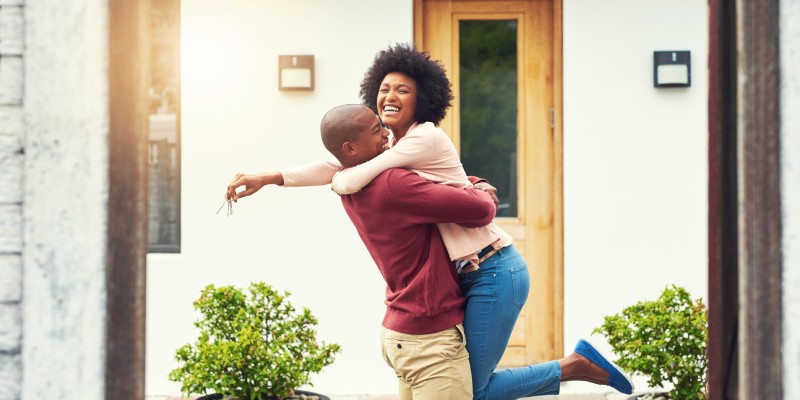 Residential Real Estate Law
From reviewing the contract when purchasing or selling a home, to ensuring the documents are prepared accurately, to explaining closing documents and transfer of ownership, we strive to create a smooth, stress-free transaction. We work with you to ensure you are provided our best legal guidance in making what may be the most important financial decision of your life. From the time a contract is anticipated and presented, through the closing and recording of the documents transferring ownership, we are there to give advice based on our vast experience in working with buyers, sellers, real estate agents, and lenders.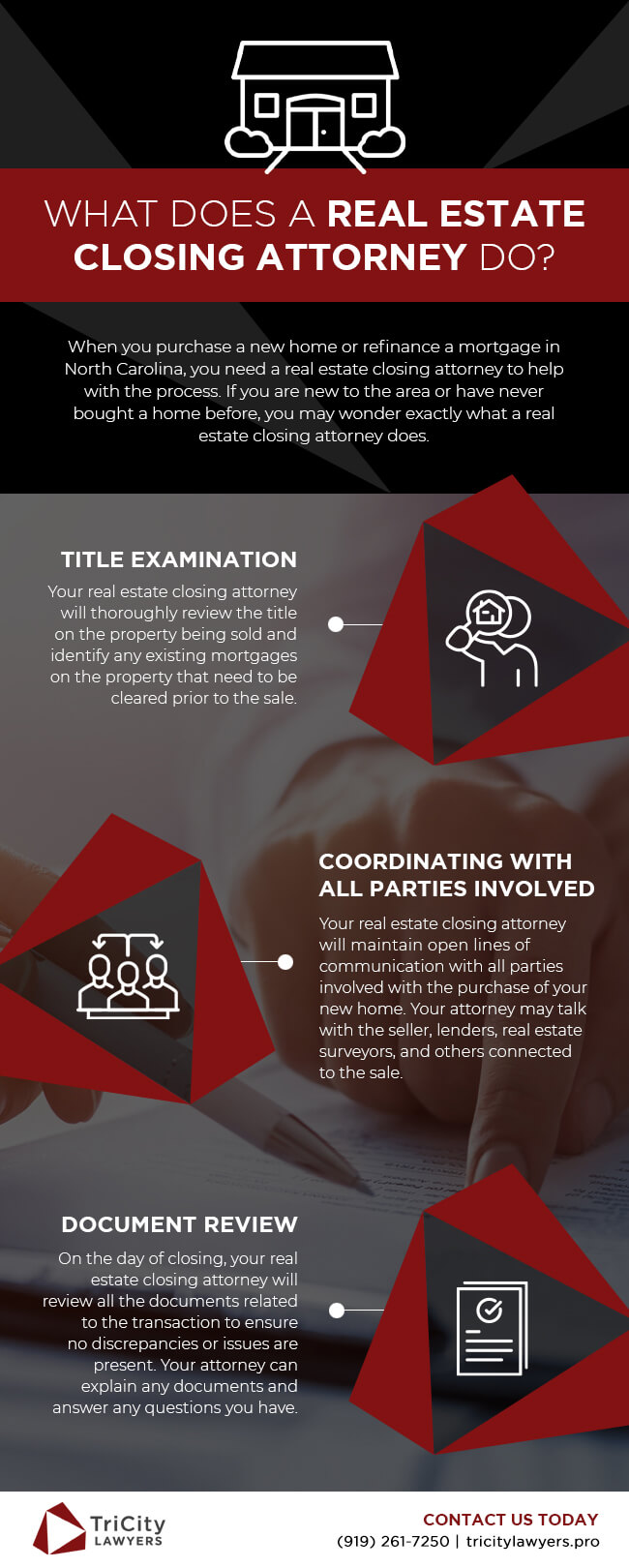 Commercial Real Estate Law
Whether making a purchase of commercial real property for an investment, personal or business use, our legal team works to make certain your goals are recognized and achieved. We take the time to provide appropriate and helpful guidance on the future of your purchase and ensure you avoid the potential pitfalls that could occur along the way.
Investing in commercial real property requires much more than simply signing a contract and closing the deal. Investments of this magnitude require a full evaluation of the property being conveyed and the security of knowing the attorneys handling the transaction have performed their job.
LEGAL KNOWLEDGE. HUMAN WISDOM.
Reach out to us today to schedule a consultation to learn more about our real estate law services related to your plans to purchase a home, vacation home, income-producing property, or commercial property in the Research Triangle Park, North Carolina area.
---
At TriCity Lawyers, we offer services related to real estate law for clients in Durham, Cary, Chapel Hill, Graham, Pittsboro, Apex, Burlington, Fayetteville, Wake Forest, Morrisville, and Raleigh, as well as Research Triangle Park and the counties of Durham, Wake, Orange, Alamance, Person, Lee, Johnston, Franklin, and Chatham, North Carolina.
Similar Services We Offer: