Make sure your commercial property agreements are in order.
As a real estate attorney, one of the most complicated areas we deal with is property agreements. These become even more complex for many commercial properties because they tend to be located in more congested areas with more complex real estate ownership transitions. Commercial property agreements may address various easements and right-of-way agreements. They may have been established years ago and need to be revised often to ensure that your property and your rights are protected.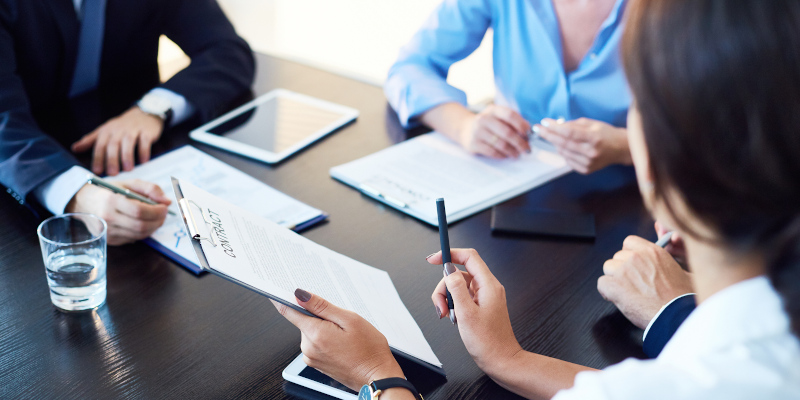 At TriCity Lawyers, we offer several services that are relevant to commercial property agreements, including:
Drafting new commercial property agreements: You may need to address a new right-of-way or utility easement for power lines, gas lines, cable lines, and more. Clearly establish how and when non-owners can use a property.
Reviewing existing agreements before a real estate closing: If you are selling or purchasing a property that has existing agreements attached to it, it is important to carefully review these ahead of time.
Revising property agreements to better reflect current status: When a property changes ownership, it is a natural opportunity to update and revise property agreements, but any time that existing agreements are not serving the needs of the involved parties, a new agreement may need to be drafted.
Handling disputes about existing property agreements: Disagreements about property agreements and usage are common. We can represent your interests in these discussions.
Completing commercial real estate closings that include property agreements: We can help you achieve a smooth transition of ownership, even with complex property agreements in place.
If you need assistance with commercial property agreements in or near Chapel Hill, North Carolina, don't hesitate to reach out to us today.
---
At TriCity Lawyers, we offer assistance with commercial property agreements for clients in Durham, Cary, Chapel Hill, Graham, Pittsboro, Apex, Burlington, Fayetteville, Wake Forest, Morrisville, and Raleigh, as well as Research Triangle Park and the counties of Durham, Wake, Orange, Alamance, Person, Lee, Johnston, Franklin, and Chatham, North Carolina.