Make sure your closing goes smoothly with our help.
Whether you are a buyer or a seller, a real estate transaction should be a satisfying and happy occasion. At TriCity Lawyers, our real estate attorneys have the experience and knowledge needed to assist you. Premade forms and contracts are not suitable for many real estate transactions and can actually make things less clear and straightforward. A real estate attorney from our team can help you with both residential and commercial real estate transactions, giving you a positive outcome now, as well as protecting you from future headaches because of the confidence you can have in your paperwork and documentation being accurate.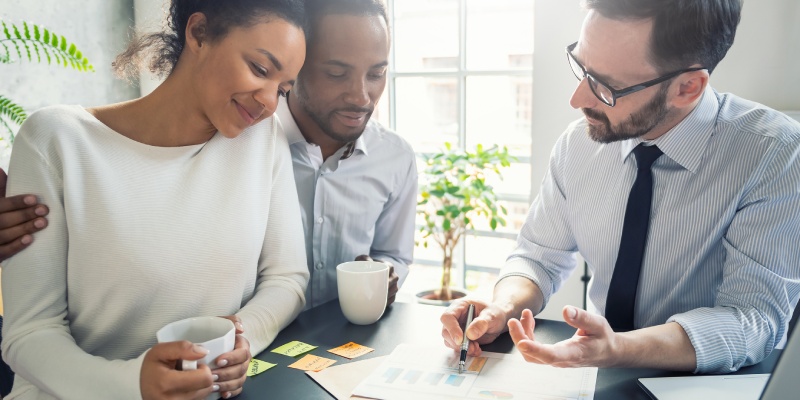 We can handle a wide variety of real estate needs in Apex, North Carolina, including:
First-time home purchasing: Buying your first home can be very exciting, but it can also be overwhelming. We will take the time you need to discuss all the paperwork, what it means and how it protects you.
Home selling and purchasing: Selling or purchasing a home is one of the largest financial decisions most people make in a lifetime. We can help make sure you are protected from unforeseen issues.
Vacation home selling and purchasing: There are special rules and guidelines involving second and vacation homes, but we can walk you through any questions.
Purchase or sale of an income-producing property: Rental property (both for residential and commercial use) comes with its own set of rules. We have experience with this type of real estate, too.
Commercial property sale or purchase: Because of the scale of many commercial properties, a full evaluation of the property is often needed prior to the real estate closing.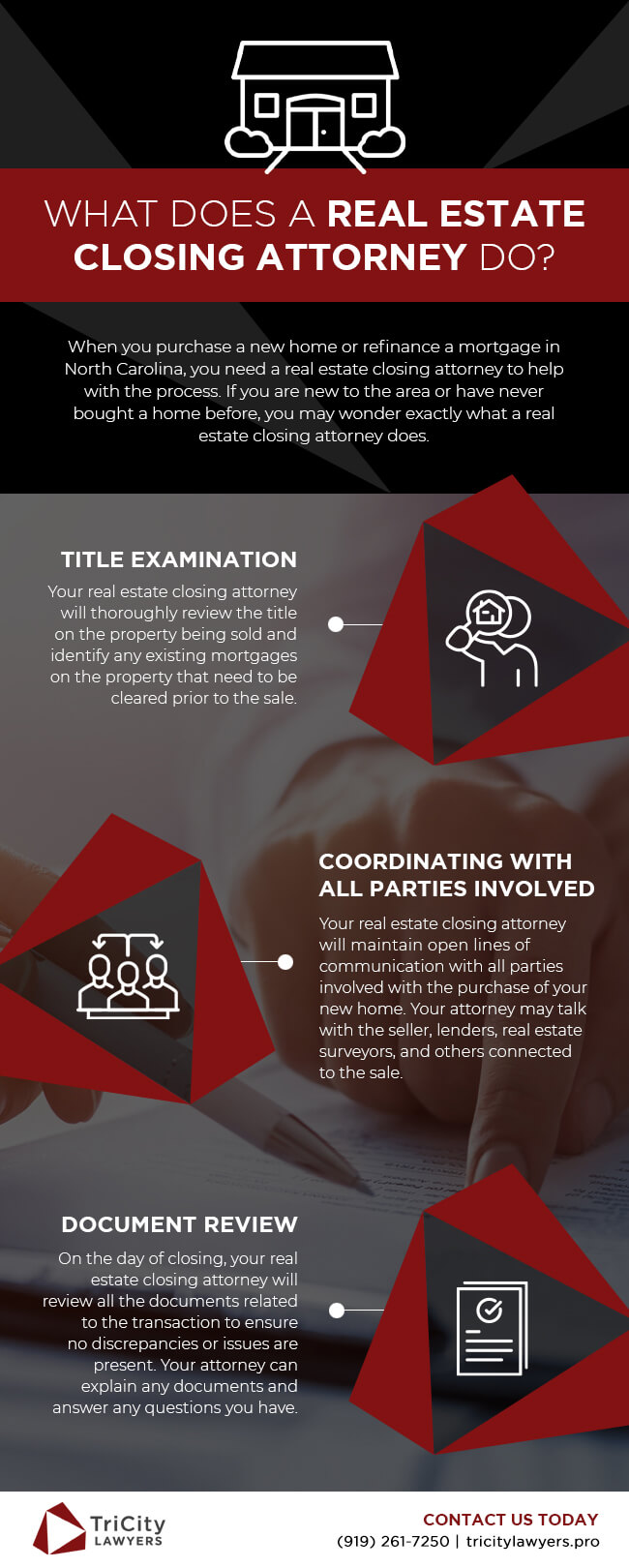 Contact us today with any questions you may have or to set up an initial meeting to discuss your needs for the services of a real estate attorney.
---
At TriCity Lawyers, our real estate attorneys serve clients in Durham, Cary, Chapel Hill, Graham, Pittsboro, Apex, Burlington, Fayetteville, Wake Forest, Morrisville, and Raleigh, as well as Research Triangle Park and the counties of Durham, Wake, Orange, Alamance, Person, Lee, Johnston, Franklin, and Chatham, North Carolina.
Similar Services We Offer: