A simple will determines who will receive your property and assets upon your death. There are several things you cannot include in your simple will that you should be aware of.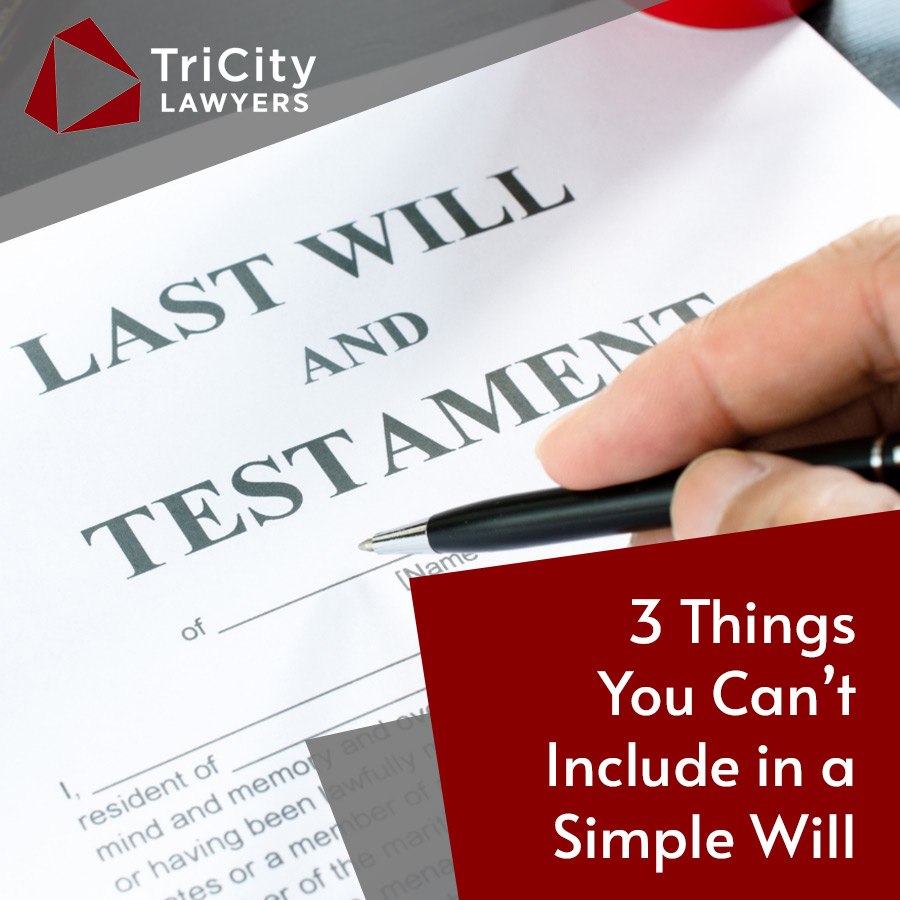 Life and Retirement Benefit Proceeds- Your 401(k), stock accounts, and life insurance policies probably required you to list a beneficiary when you opened up the accounts. When you die, these funds will automatically go to your beneficiary, so you do not need to list these types of accounts in your simple will.
Joint Tenancy Property – If you own any type of joint tenancy property (you own a home with your spouse, for example), this property will, by law, automatically go to your joint tenant upon your death. This will occur regardless of what your will dictates.
Gifts to Pets- Under the law, animals do not have the capacity to own property. Instead of giving your pet property directly in your simple will, you can give someone money or property with instructions to provide for your pet in this document.
Figuring out what can and what should not go into your will can be overwhelming, especially if this is your first draft. Talk to us at TriCity Lawyers for more information about putting together a simple will.